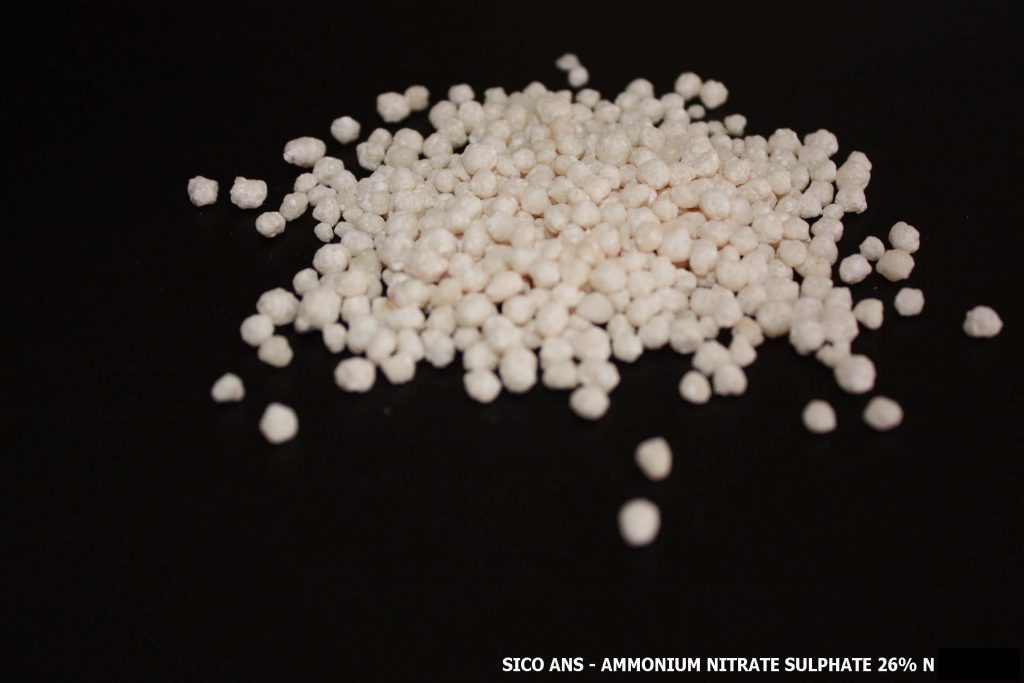 SICO-ANS, Ammonium Nitrate Sulphate 26% N + 13% S  (excellent results on SUGARCANE)
and SICO-BOR ANS, Ammonium Nitrate Sulphate with Boron 26% N + 13%S + 0.3% B, granular EC fertilisers.
Many of our customers purchase SICO-AS Ammonium Sulphate 21% N  + 24% S, crystalline (a most cost effective choice indeed) on a regular basis.
Have you ever considered to market also SICO-ANS and/or SICO-BOR ANS containing nitrogen in the form of ammonium and nitrate and sulphur is present as sulphate.  We are quite competitive for SICO-ANS and can offer it without engagement – indicative price idea valid on 8/2/2016 – as follows:
1 x 20ft container with 26 MT SICO-ANS 26 % N, Ammonium Sulphate Nitrate 26 % N + 13% Sn in 50 kg net SICO wpp + pe bags (loose bags).
Price FOB Antwerp (excl. THC) 256.- Eur/MT
Price CFR/CIF your port of destination on request
PS: If in 40 kg net wpp + pe bags: + 3 Eur/MT
If in 25 kg net wpp + pe bags: + 12 Eur/MT
Delivery Time: Ready for shipment within about 3-5 weeks starting from receipt of acceptable L/C or advance payment (unforeseen circumstances excluded). 
REMARK : SICO-ANS has given amazingly superior results on SUGARCANE (with customers that used before our SICO-AS Ammonium Sulphate).